We build more than boxes.
We build partnerships.
H.P. Cadwallader is a family-owned and operated company producing corrugated packaging to meet the needs of businesses large and small. We like to think of our customers as family, so you can expect to be treated with kindness and respect.
We've been helping customers like you with their packaging for nearly five decades from right here in suburban Philadelphia, offering friendly service, reliability, honesty, and integrity. Our customers trust us to provide quality products in a timely manner at a fair price – and we don't let them down.
Recognizing the scarcity of suppliers in the space, and the lengthy production times involved, H.P. Cadwallader serves both small and large businesses who have a need for corrugated boxes. H.P. Cadwallader can fulfill any order quantity and special sized box requests.
For nearly 50 years, H.P. Cadwallader has been building boxes. But it's not the double-headed Bahmueller stitcher/gluer that keeps our customers coming back. It's our commitment to consistency and how we make their lives easier that keeps them coming back. The next time an unforeseen demand change occurs, our customers remember we work fast and don't have a minimum quantity on orders. They'll also remember they can trust us with the most important of jobs – and so can you.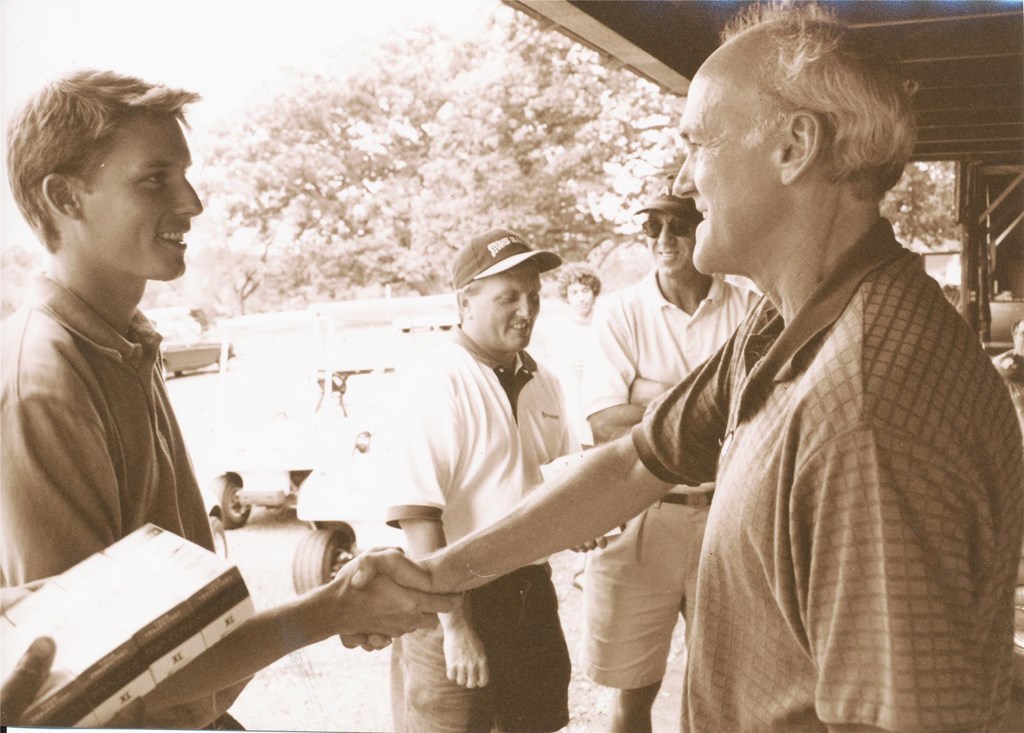 Consistency is the Key
We're consistent in our operations to ensure our workflows and the condition of our equipment remain priorities, which means your products are created and delivered on time and as promised.
We're consistent in our ethics, which means the quote you receive is the price you pay. In fact, the only fast ones pulled around here are our turnaround times.
And we're consistent with how we treat people, which means our employees and customers are treated with integrity and respect. Because that's how you should treat family. Period.
We deliver for our customers, so they can deliver to theirs.
Integrity is our foundation
If Pete and Al were with us today, they would be proud. Proud how we expanded on what they have built, including our 115,000 square-foot facility, modern technology and equipment we use today. They would be most pleased with the way we treat our customers. Because the truth is, we treat them the same way Pete and Al did when they started the company. Back then, the customers always came first – and they still do today.

Over the years, the company grew – both in size and the amount of services offered – but Pete and Al's dedication stayed in lockstep. If you ask some of our employees, they'll tell you tales of our fearless leaders stepping out from behind the desk to go in front of a machine on the floor just to get orders out on time.

You see, H.P. Cadwallader was founded with a simple belief that big customers shouldn't be the only ones treated like they matter.

But one thing that will never change is how we treat our customers – just the way Pete and Al would have wanted it.